Ready for the holidays?
It's that time of the year, Christmas is around the corner. Most of us are lucky enough to participate in the gift-giving tradition, but let's be honest, we are usually concerned if whether this special 'thing'  we pick is meaningful and unique to our loved ones. Yet, it is easy to fall prey of consumerism surrounding Christmas shopping. This is why we have gathered a list of great alternatives from organizations with strong missions and Fare Trade practices, and contribute to a greater cause. Whether is in Chicago, other parts of the United States or another country, giving back is what's all about. Now, pick you favorite and start shopping!

Loom Chicago
www.loomchicago.com
Loom is a community of refugee women living in Chicago, IL. Loom artisans collaborate with local designers to produce a beautiful selection of handmade products such as jewelry, bags, and home décor. Artisans use a variety of techniques including indigo dye, crocheting, knitting, sewing, embroidery and weaving inspired by their cultural traditions.


Serrv
www.serrv.org
One of the first fair trade organizations in the United States, Serrv was established in 1949 to help displaced refugees trade their handcrafts for income after WWII. As a founding member of both the World Fair Trade Organization and the Fair Trade Federation, they have increased their impact in the fight against global poverty by employing and empowering nearly 8,000 artisans and farmers in 24 countries.


Ten Thousand Villages
www.tenthousandvillages.com
Ten Thousand Villages work with women, people with disabilities and others often excluded from the global economy.


The Hunger Site
www.thehungersite.greatergood.com
Supports the fight against hunger and food waste.


Global Girlfriend
www.globalgirlfriend.com
Global Girlfriend was founded to help women worldwide gain economic security while providing you unique products and a simple way to help women in need.


Gifts with a Cause
www.giftswithacause.com
Works to provide sustainable income to artisans in developing countries and connect people around the world with stories of positive change through Fair Trade practices.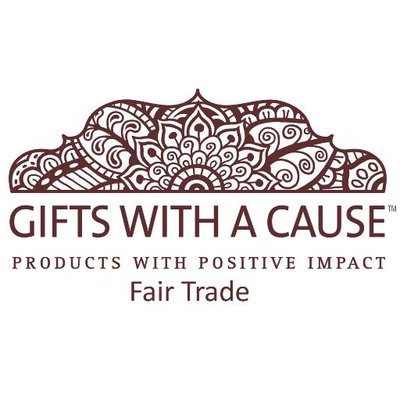 Fair Trade Winds
www.fairtradewinds.net
They operate six stores which are an integral part of a cooperative effort to benefit farmers, artisans, and the environment and are committed to the 9 principles of fair trade.