The Final Chapter
The Final Chapter
This blog, Rambler's Pie: A Slice of Loyola, is something I value very much. When I was given this position as 'blogger' for the Undergraduate Admissions Office freshman year, little did I know how much I benefited from it. This blog gave me a second voice that was stronger, more descriptive, and creative. It allowed me to develop a lot of professional skills such as good communication, being organized and responsible, and having respect for my superiors and co-workers. Personally, I also gained more knowledge of Loyola, better writing skills, and developed a passion for helping prospective students steer towards a college education. Now as a senior just about ready to graduate, this blog must come to an end and this blog will be the last and final chapter. I am sad to see my 4-years worth of hard work come to an end but it is something that must be done. When one door closes, another door will open. 
__________________________________________________
The Undergraduate Admissions office has been my home for the last 4 years and I had the honor of meeting so many outgoing people working in the department. When I was a freshman, I was nervous because I did not know anyone, but these people made me feel comfortable and welcomed right from the very beginning. Throughout the years, I opened my shell more and stepped out of my comfort zone. Because of that, my Loyola experience blossomed. My creativity through social media grew as well as my motivation to help first generation prospective students.
I remember one instance when a family member commented on one of my blog posts and asked to meet in person. Within the next week, I got to meet her and her niece (the prospective student) in person at the office and borrowed my supervisor's office to speak in a more appointment-based setting. From that moment, I knew that I WAS influential and that I DID make a difference through my blog posts. Another time, I was helping another supervisor with the Chicago Public School event downtown and sat with students to chat about anything. I brought many of my experiences including being a part of the Achieving College Excellence (ACE) program, which serves students of minor, first-generation, low-income, and/or disability status. A year after, I was extremely proud to see a couple of those CPS students not only go to Loyola, but be a part of ACE.  It is obvious we are now good friends!
Later on, I joined the student worker family at the Undergraduate Admissions Office and things got completely better. Not only did I open myself to others more, but I enjoyed working the front desk and meeting the families. I had experiences I could share with them, I could offer advice about admissions, and most importantly, I could relate to their struggles in many ways (I was in their shoes only 4 years ago!). Therefore Open House, Loyola Weekend, and Weekend of Excellence are my most favorite Loyola events because I get to showcase the university that I honestly appreciate and love.
Open House and Loyola Weekend are awesome because we get to showcase all the best there is to Loyola – labs, dorms, curriculum, and more. As a student worker, I get to help plan these events and I always get excited! For the Weekend of Excellence, things are a little different because it is directed to CURRENT Loyola students, showcasing their talents and abilities. This year, I had the honor and privilege of getting the Motivational Member Award and my organization, Vietnamese Student Association, won 'Best Cultural/Ethnic Organization' and better yet, 'Organization of the Year.' In addition, I attended the ACE banquet and did a speech as well as got my graduation cords.
To say in the least, I have benefited from going to Loyola. It was an amazing experience filled with so many memories with good people including Sister Jean, Natasha Bhamla, and Dr. Rodriguez. I exhausted all my resources and have gained so much experience. I have grown into a young adult and I am proud to say that Loyola helped me shape into the person I am today. This is a bittersweet moment for me as I close this chapter of my life. Specifically, I am now closing my work with the social media team. Very soon, I will close other doors as graduation comes closer however I am quite hopeful for the future and the new experiences I will have.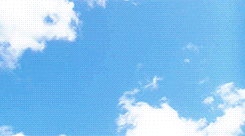 Thank you for reading my blogs and thank you for traveling with me on my unique Loyola experience. It has been a pleasure serving Loyola and promoting a school that I dearly love.
Thank you Loyola.