How to Make the Best Out of Your Summer
How to Make the Best Out of Your Summer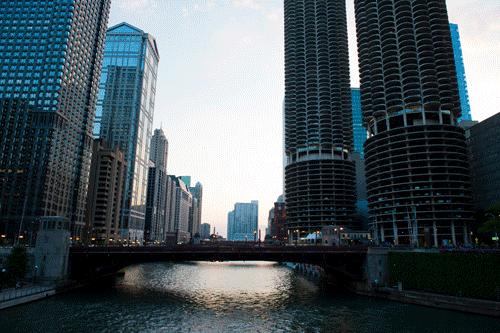 If you are in Chicago, take advantage of the city and all the places and events that are happening especially in the summer. Don't simply sit around inside the house all day!
_______________________________________________________
There are tons of museums to go to in Chicago. There is the Field Museum, the Shedd Aquarium, Adler Planetarium, Science and Industry Museum, and so much more. Especially if you are a Illinois resident, you may even get discounts to parking and admittance.
The Shedd Aquarium is a wonderful place for people who love sea critters and fishes of all kinds. There are so many types of species of fish with so many colors, patterns, abilities, and more. It is completely mesmerizing to watch them swim so gracefully and beautifully. In addition, there are tons of shows for you to see, including a dolphin show. Who wouldn't want to see that?!
The Field Museum is a cool place for those who like to take a travel to the past and see exotic cultures and the remnants of past civilizations. I remember visiting the Field Museum many times in elementary school during field trips. In particular, I loved the Egyptian exhibit the most. I loved seeing the real mummies, going through a fake pyramid and seeing all the little knick-knack things Egyptians had.
The Adler Planetarium is an interesting place for you to see and understand everything relating to the sky. It is quite eye-opening to realize how tiny we are compared to the universe. I went here this past Monday (Memorial Day) and had a blast (haha)! Besides the planetarium, it's location is quite breathtaking. The entire Chicago skyline can be seen beautifully from here!
The Science and Industry Museum is hands-down my most favorite museum. Though it is a bit of a drive from the central downtown area, it is worth it. It is very interactive and full of exhibits to see–maybe even in one day, you might not even get to see all of the exhibits! My favorite exhibit is the U-505 Submarine, which is an actual German vessel used in World War II. I think it is pretty cool!
Millennium Park is an awesome place to chill around. On particular days, there are events like concerts and movie nights that happen in the park too. All FREE! Just sit back and relax on the grass and enjoy the free entertainment and background view of the skyscrapers. At night, the city is lit so nicely, so try to stay into the night!
Navy Pier is another wonderful place for people of all ages! There is a children's museum and tons of activities to do there. The actual pier just had reconstruction and now looks very modern and enjoyable to the eye. The actual Ferris Wheel was recently redone and now stands higher than before and features better gondolas for your comfort.
If you are like me and live in Chicago, and have been to a lot of the typical attractions countless times, there are other fun places to go.
Foster beach is a good place. It is place to chill out with a picnic on the grass, go kite-flying, take a swim in the lake, play volleyball on the sand, and more.
There are a ton of other places like the Lincolnwood Mall, Village Crossing, Old Orchard, and other places that have shopping malls, movie theaters, and restaurants.
Nevertheless, your summer should be full of the things to do. Especially in the city of Chicago, you can never be bored.