Loyola Weekend Madness
Loyola Weekend Madness
Future Ramblers! This is YOUR time to come and see what the Loyola Experience is all about. We'll show you around ALL of campus, including talking to people in all the departments, visiting student organizations, and viewing all the Freshman residence halls. This is quite different than your average tour of Loyola, so please take advantage of the opportunity to see the most of our beautiful and amazing university!
_____________________________________________________
Though March Madness is over, our Loyola spirit has not died down yet. Especially in the month of April, Loyola has so many things going on! This weekend, we will have Loyola Weekend, which pertains to incoming freshman and includes Scholars Night at the Field Museum. In the third week, we have Weekend of Excellence, which showcases all the accomplishments and success of the students who go above and beyond. This weekend has over 20 events going on, and I will be attending many of them. Furthermore, the last week of classes is the last week of April and the week after is finals week. The first week of May is finals week and the week after, I graduate. To say in the least, there's a lot of stuff happening!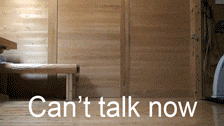 This is the best opportunity for you to visit campus and see everything to its entirety and begin to meet your future classmates and friends. Still indecisive about which dorm you want to live at? You can walk into the residence halls and see for yourself- Mertz, Campion, De Nobli, San Francisco, and Simpson.
Do you want to get a head start on meeting actual students and getting involved with campus clubs and activities? We've got that at Gentile Arena. You can meet actual students and professors at the department fair and see all the clubs/organizations at the Student Life Showcase! My organization, Vietnamese Student Association, will be there so make sure to stop by and get a free pin to wear!
Throughout the day, there will be presentations on all your lingering questions. Financial aid, student life, academics, and all of the above– our Undergraduate Admissions Office counselors will help break things down so you and your parents can easily understand and know how to proceed. After working at this offices for years and observing other university admission events, I can firmly say that we honestly make effort to answer your questions and reassure you.
Lastly, after Loyola's great March Madness experience, we definitely have a boost of school spirit and sense of community. There's a bigger flame of excitement and with the rest of the things happening at Loyola in the month of April, we are close to setting the world on fire as St. Ignatius said.