Rome is Home
Rome is Home
Well, it's wild. I only have two more weeks here. Where in the world did the time go? I can't believe it. I feel like just last week we landed, just yesterday I was in Greece for Fall Break, just an hour ago it was summer. And now the clock is ticking, everyone is preparing for finals and slowly saying goodbye to Rome as we take our sweet time walking down the streets.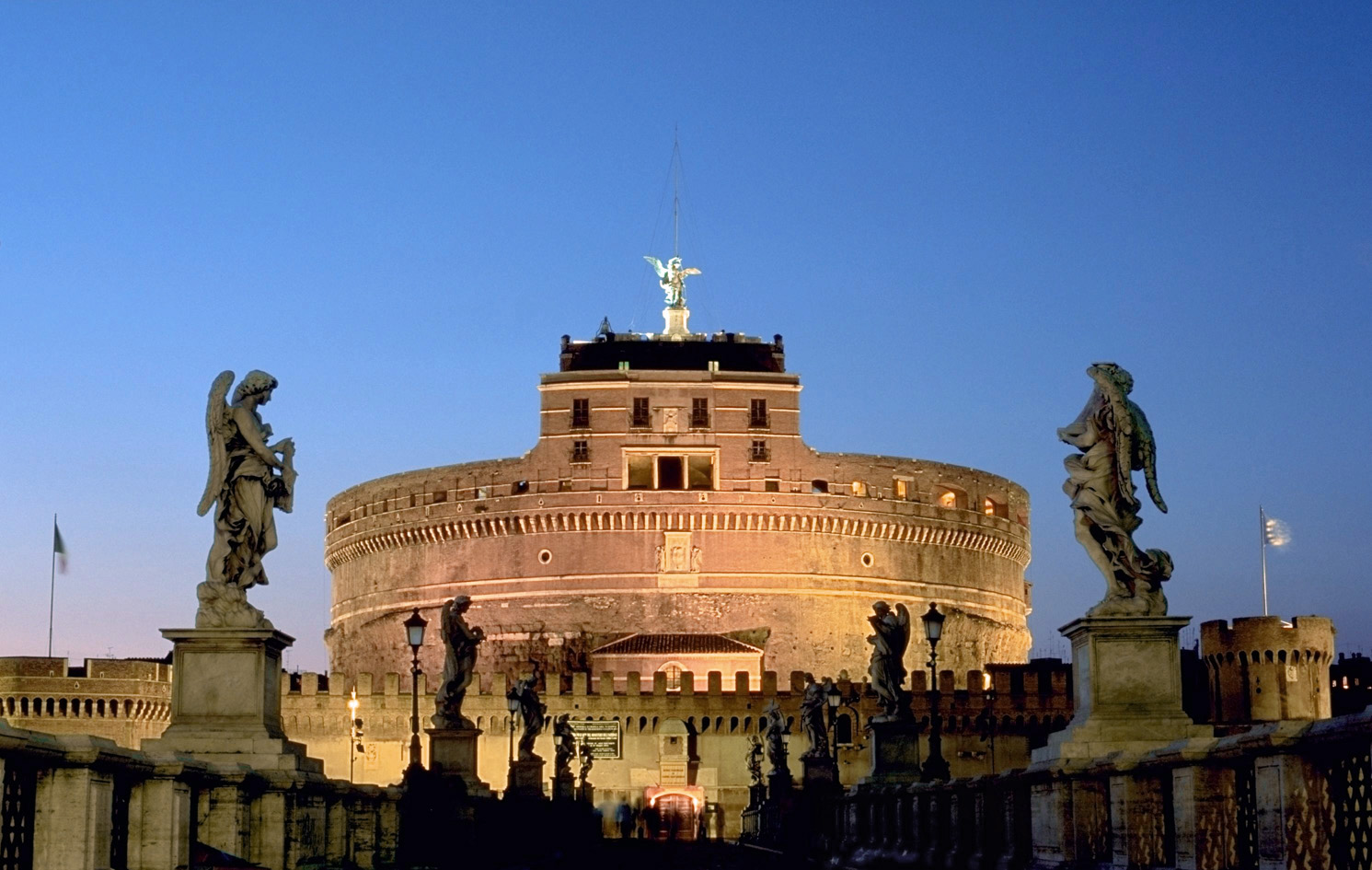 So this week, I'm going to share with you some of my favorite places in Rome. I mean the city itself is a favorite, but inside it is a million gems that sparkle just as much. I wish I could take the time and say every single food place I love (which is quite a lot) but I'll just tell you some, and why. Of the plenty of shops and fun places that don't have to do with food, well. You can find those for yourself! From antique shops to tea stores to beautiful photography galleries, from tiny groceries to second-hand leather shops, Rome has it all. It's a gold mine for each person to find on their own.
Bar (for Italians, this means coffee shop): Sciascia Café. Hands-down. Sciascia is nearly one hundred years old, decorates their cappuccinos with chocolate, and is decorated in such a cozy fashion, but it also has plenty of seating outside. It's affordable, adorable, and just a short walk from the Ottaviano metro stop, the Vatican, and many local shops, since it's in the hip but less touristy neighborhood of Prati. Check out their website here: http://sciasciacaffe1919.it/
Lunch Spot: My favorite thing to do, whether I'm out and about downtown or just in the Balduina neighborhood, is eat pizza al taglio. I can't quite recall if I've mentioned it before, but pizza is pre-made and you purchase it depending on the size or amount you want, to which they charge by weight and heat it in special ovens. This way, the chefs can do any sort of pizza they want, and many, many types at the same time. If you like pizza like me, you'll be sniffing at these places as often as possible. And one of them just opened up in Chicago! Plus, most pizza al taglio places also sell suppli, the classic Roman equivalent of a mozzarella stick – except it's rice fried inside the ball alongside cheese, and variations on that include chicken broth, cacio e pepe, arrabbiata, and so much more! I don't really have just one that's a favorite, since they are hole-in-the-wall type spots, but if you take a stroll around the city you can't miss them. My favorite is in the Trastevere area, right across from the cocktail lounge Freni & Frenitizione.
Dinner Restaurant: I've already spent a whole blog post on Osteria dell'Anima, so I'll tell you instead about Taverna Antonina, a lovely restaurant right in the heart of Rome. For all it is a very nice restaurant, it isn't horribly expensive for Rome, and every meal is worth its price! I had a delightful rabbit leg, for example, which was cooked to perfection. Plus, they have been open since 1939, and specialize in typical Roman dishes. The lovely patio may scare away some student diners, but if you're looking for a good meal, Taverna Antonina has it. Their website is here: http://www.tavernaantonina.it/
Aperitivo place: My friends and I love foodoo, a local place within walking distance of campus! Truth be told, I have not been there for anything except aperitvo, so I can't comment on their food or other delights, but I can say they offer affordable and delicious drinks for the Italian happy hour! Traditionally, aperitivo also comes with free food, too, ranging from potato chips to a small meat dish or bruschetta. Foodoo gives you two kinds of bruschetta and a sort of fried dough ball that is very good! They don't have a website, but they do have a facebook page here: https://it-it.facebook.com/foodooUrbanBistro
Gelateria: I adore Alberto Pica, a tucked-away gelateria between the river and Largo Argentina, where a cat sanctuary rests inside Roman ruins. Their gelato is genuine, home made, handcrafted, and bursting with flavor! I'll be very sad to leave it when I must. Even today I got a gelato from them because I was in the neighborhood, even though it is considered cold around here. If you like pistachios (like me), get their pistachio flavor. It's pretty much perfect. https://www.facebook.com/bargelateriaalbertopica
Bakery: Another place in Prati, I love what's called by the students "The Secret Bakery." Its real name is Dolce Maniera, at least I believe so, but it has no outside advertising or label. You have to know where it is to find it, which the SLAs eagerly show students, and each sweet treat or breakfast bite – or really any sort of baked good – is there for two euros or less. It once cost me just two euros for a huge cronut and a pistachio-filled cornetto. So. dang. good. Even if you're here for a short visit, go to this place. You won't regret it.  https://www.dolcemaniera.it/
And that's my top places in Rome for eats, because #foodislife. Rome – and Italy – is so much more than food, but for understanding a culture and getting to know a city, food is the best place to start. There is no finish.
(But if you're looking for a great museum/important landmark, go to Castel Sant'Angelo, in the first photo. I think I've spent like 24 hours in there total, I love it so much. And it has a great view of Rome!)