1 Semester Left
1 Semester Left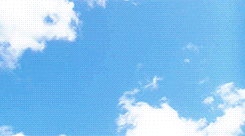 Things have been rather hectic for me for the better, I suppose. Applications for graduate school, language competency exam, 19 credits worth of classwork, VSA organization meetings and preparations for events, and other personal obligations I have. To say in the least, I am up and going! There's a lot to do and so little time to sit back. Nevertheless, this blog is a short reflection of me during the halfway-point of senior year. Hopefully this gives you some more insight to the life of a LUC senior!
_________________________________________________________
For most freshman, the thought of what they will do after college is a frequent question that lingers in their minds for quite some time. As general college students, procrastination gradually become a skill and that thought of post-graduation gets put on hold. Senior year is now here for me and luckily, I have given it much thought and consideration for what I plan to do after college. I recently applied for graduate school and am mentally preparing for my last semester at Loyola. Class registration happened last week and it is scary to think that I was registering for classes for the last time. Part of me was happy finally be done with school but part of me didn't want to leave the school so quickly.
For the past 3 years, my Loyola experience was incredible. I made so many memories, good and bad, with my friends and the school. I had the privilege of taking classes with the most amazing professors and I know I will walk out of this institution gaining more knowledge and being a better person.
"Senior" year finally hit me when I went to the President's Ball earlier this month. This event is for everyone, but more so geared toward the seniors. It is eye-opening to see all of my graduating class from different schools; more than half of them I did not even know or recognize! To see everyone in one room and having fun celebrating senior year–it's a memory that will be hard to forget.
Just recently, I worked during Loyola's Open House on November 11. During check-in at Damen Den, it just occurred to me that this Open House would actually be my last LUC Open House. For the last 3 years, I have helped promote this school and this particular event would be done for.  It was great helping the Undergraduate Admissions office and I got to meet so many great student workers along the way!
I am slowly preparing research to present for the Annual Loyola Symposium in April and in terms of my Vietnamese Student Association, there are SO MANY events we have already extensively planned for and are in the process of funding now. Senior year is going by fast, and sometimes it goes by at a pace that I can't catch up with. It's mind-blowing to know that college goes by that quickly. With that being said, I am at square one again in graduate school as a freshman.
One thing I know I should do is…..breathe. I know I get caught up with a lot of things and sometimes get burnt out and overwhelmed. It is good to relax and take care of myself first! 🙂