Get Your Laughs Around Chicago!
Get Your Laughs Around Chicago!
With there only being about a month left of classes (scary, I know!), there aren't many chances left to get a ~Chicago Experience~ which, in my opinion includes comedy shows. Chicago has consistently been a hub of laughter, especially with improv venues like Second City that is very well known to many people, producing comedians including Chris Farley, Stephen Colbert, Steve Carrell, Bill Murray… the list goes on. But being broke college students, you don't always have the option to shell out for those tickets. So below, I've added a couple places that I've been able to enjoy that usually have some great acts around the North Side!!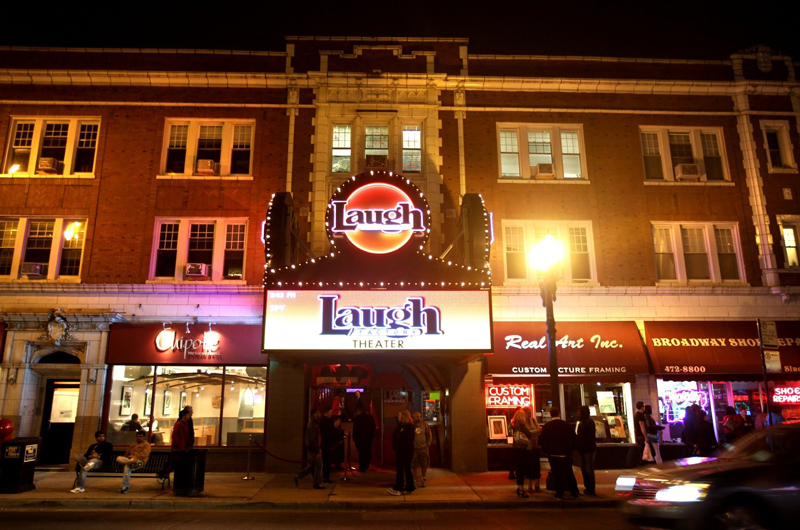 The Laugh Factory
On the corner of Broadway and Belmont, the Laugh Factory usually has some great deals for college students especially. From 2 Top $10 Tuesdays, featuring 10 acts from around Chicago to perform, Open Mic nights, Supply and Demand comedy shows featuring some of the hottest acts, with most events costing between $5-$10! Check their website here for an updated schedule and see what's going on!
The Public House Theatre
Located at 3914 N. Clark, just north of Wrigley Field is the Public House Theatre, with specialty shows with sketches from Vote Brainoid, an evil genius running for mayor in a small Illinois town, to mixed shows with stand-up, improv and sketch comedy works. Some of their shows are 21+, however, so check their website here for dates, times, and prices!
The pH Comedy Theatre
Close to our campus in Andersonville (1515 W. Berwyn Ave), the pH Comedy Theatre has numerous themed improv shows such as "Choose Your Own Apocalypse" every Wednesday at 8pm, for $5 a ticket! Other shows include "Women on Top" at $10 a ticket for students, and many other shows! Here is their website to check out ongoing shows, ticket prices, etc!
The Playground Theater
Right in Boystown, on Belmont and Halsted the Playground Theater has a multitude of shows practically every night that you can check here for their calendar, with themed shows from talented individuals combining personal stories tackling things from identity, to womanhood, to normal improv shows that are hilarious! Many shows are $5 for students, and are definitely worth it.