Where'd the Semester Go?
Where'd the Semester Go?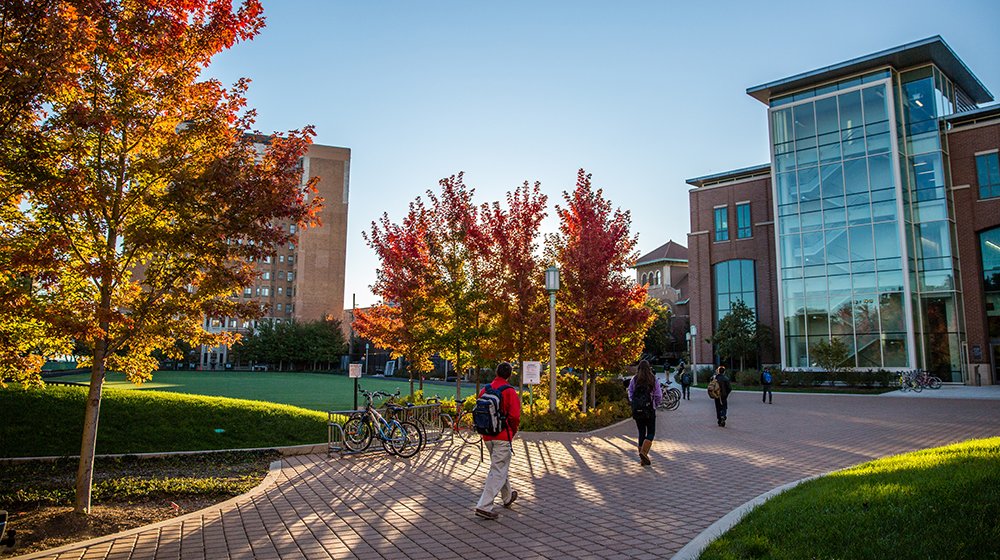 Thanksgiving break already? This semester seems like it's breezed on by, with only a couple weeks left in the semester. (And a couple papers that I still haven't started.) Realizing how quickly everything has flashed before my eyes gives me a great chance to finally reflect on this past semester.
As a sophomore, I feel much more confident in thinking that I can handle the different aspects of college life, especially time management for a person such as myself. Still living on campus, and living with three other really great guys, that alone has helped improve my experience here at Loyola. From being able to cook meals with said roommates, to making random desserts such as brownies and cookies, to just being able to amass huge amounts of leftovers from all of the great Chicago restaurants, the sense of community hasn't dissipated in the slightest for me. Including our neighbors, as well as our variety of friends from the others floors, as well as Campus Towers, just across the street.
This year I've also had the pleasure and honor of working as a student ambassador, seeing such a large amount of potential students interested in Loyola. That experience has allowed me to reflect on everything that I've done around campus, from the classes I've taken and how hard our professors work, to every social event I've seen happening, and been a part of. I feel more proud to be a Rambler, once I think about how welcoming and open-minded Loyola is as a Jesuit Catholic institution.
Speaking of our professors, this year since I've gotten even further in my studies, I've been able to witness first-hand how dedicated our professors are; not just to their area of study, but also to their students. Consistently being open and as kind as they can be, they've helped make Loyola a great learning environment. One of my most recent encounters has been with my History professor, Professor Donoghue. His class that I'm taking focuses on Pirates and Sailors in the Atlantic in Caribbean. However, because I'm a massive history nerd and like to reenact in my spare time, I was curious to see if he had any resources for me to help one of my historical kits (French and Indian War, for those who're wondering). And despite the topic having nothing to do with our class much at all, he was still able to not only suggest where to start looking, but also referred me to an old Grad student of his, who had done the very reenactment in depth. Such an occurrence isn't uncommon here, where our professors try their hardest to ensure their students successful, and yearn to see them following their passions.
Community is very prevalent here, which is why I'm definitely proud to call myself a Rambler. I'm not even halfway done with my adventure here, but with everything LUC does to make sure everyone feels safe and welcome, I want to continue to grow and develop as a scholar, as well as an individual, at a place that tries its best that I can do that on a professional level.
So since Thanksgiving is right around the corner, I just want to say I'm definitely thankful I can be a part of a University that wants to see the world as a better place for all people, and take the initiative to do that.