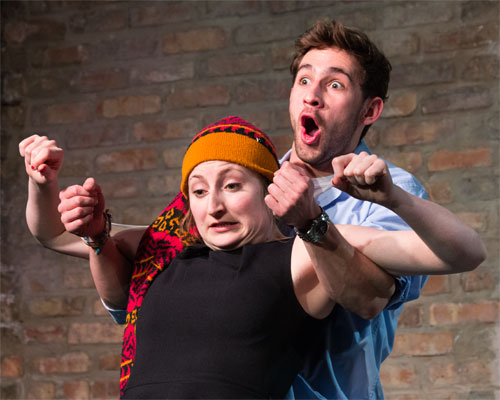 I have personally never used Tinder. It's not that I'm out of the loop, or not "with the cool kid trends." Put simply, when you see profile pictures that look like this, this or even this, it becomes a very daunting experience to sort through the endless sea of faces. The good people at Slacktivist Abyss recognize this, and have put together a sketch comedy production to encapsulate the beauty, tragedy and sheer confusion of online dating. See Attachment, at the Gorilla Tango Theatre, will have its last performance TONIGHT.
Featuring multiple performances by a whole cast of loveless lackeys, See Attachment seeks to showcase how technology has both helped and hindered our ability to find that special someone. "Awkward" is the key word because dating itself is especially awkward. Be it the office, the bar or the living room, there is no escape from the weirdness that See Attachment encapsulates. Grab some friends, charge your phone, and prepare to laugh!
See Attachment will run at the Gorilla Tango Theatre, located at 1919 N. Milwaukee Avenue. The final performance date is Wednesday, March 25, with the doors opening at 7:30 PM. Tickets cost $10 online, and $12 at the door. For more information on the performance, please follow the link here. To see what else the Gorilla Tango Theatre has in store, check out their homepage here.